50 Powerful and Inspirational Quotes for Students
Empowering our youth with the positive mindset is important for their future success. All these powerful thoughts shared by great minds emphasize the value of persistence, creativity, learning, and character.
These powerful and motivational thoughts & words of wisdom can ignite the spark within students, it can motivate them, and guide them in their journey towards achieving their dreams and aspirations.
Explore 50 powerful thoughts ideas that can help to inspire and motivate students for success. With the help of these amazing Quotes, student can broaden their perspective, change their thought process and instil an enduring positive mindset.
50 Powerful Thoughts to Ignite the Minds of Students' Mind
An Arsenal of Inspiration: Just as a sculptor chips away stone to reveal a masterpiece, the formation of a successful learner requires the chiseling effect of inspiring thoughts.
1 "Education is the most powerful weapon which you can use to change the world." – Nelson Mandela
2 "The beautiful thing about learning is that no one can take it away from you." – B.B. King
3. "Don't let what you cannot do interfere with what you can do." – John Wooden
4. "It does not matter how slowly you go as long as you do not stop." – Confucius
5. "The only limit to the height of your achievements is the reach of your dreams and your willingness to work hard for them." – Michelle Obama
6. "The future belongs to those who believe in the beauty of their dreams." – Eleanor Roosevelt
7. "The expert in anything was once a beginner." – Helen Hayes
8. "Believe you can and you're halfway there." – Theodore Roosevelt
9. "Your education is a dress rehearsal for a life that is yours to lead." – Nora Ephron
10. "Education is the key to unlocking the world, a passport to freedom." – Oprah Winfrey
Success Quotes from Famous People
Stimulating thoughts can provide the motivational push students sometimes need. These (positive, Inspirational & Motivational) thoughts for Students can connect with students' individual situations, letting them know that others have experienced similar journeys.
11. "Success is not the key to happiness. Happiness is the key to success. If you love what you are doing, you will be successful." – Albert Schweitzer
12. "Our greatest weakness lies in giving up. The most certain way to succeed is always to try just one more time." – Thomas A. Edison
13. "Believe in yourself and all that you are. Know that there is something inside you that is greater than any obstacle." – Christian D. Larson
14. "Perseverance is the hard work you do after you get tired of doing the hard work you already did." – Newt Gingrich
15. "Success is not final, failure is not fatal: It is the courage to continue that counts." – Winston Churchill
16. "You have to dream before your dreams can come true." – Abdul Kalam
17. "Your positive action combined with positive thinking results in success." – Shiv Khera
18. "The secret of success is to do the common things uncommonly well." – John D. Rockefeller
19. "Every student can learn, just not on the same day, or the same way." – George Evans
20. "The best way to predict your future is to create it." – Abraham Lincoln
Famous People Inspiring Quote for Youth
Here's an assembly of 50 powerful thoughts that aim to ignite the flame of learning, curiosity, and determination in every student's heart.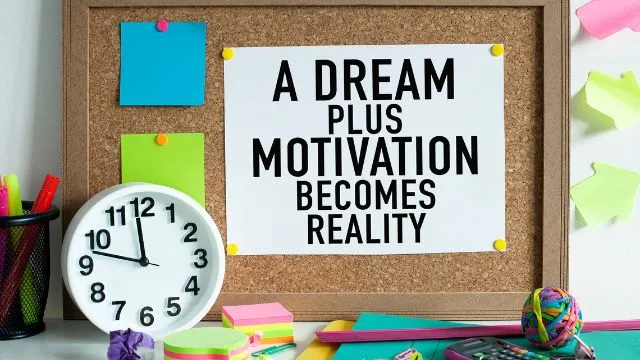 21. "Learning is not attained by chance, it must be sought for with ardor and diligence." – Abigail Adams
22. "The roots of education are bitter, but the fruit is sweet." – Aristotle
23. "It always seems impossible until it is done." – Nelson Mandela
24. "It is the mark of an educated mind to be able to entertain a thought without accepting it." – Aristotle
25. "The more that you read, the more things you will know, the more that you learn, the more places you'll go." – Dr. Seuss
26. "The function of education is to teach one to think intensively and to think critically. Intelligence plus character – that is the goal of true education." – Martin Luther King, Jr.
27. "Learn as if you will live forever, live as if you will die tomorrow." – Mahatma Gandhi
28. "The capacity to learn is a gift; the ability to learn is a skill; the willingness to learn is a choice." – Brian Herbert
29. "The whole purpose of education is to turn mirrors into windows." – Sydney J. Harris
30. "Wisdom is not a product of schooling but of the lifelong attempt to acquire it." – Albert Einstein
Best Inspirational Quotes by Famous Personalities And People for Students
50 powerful thoughts for students to ponder and incorporate into their lives. A change in perspective and attitude powered by these thoughts can indeed open a world of possibilities for them.
31. "The best way to predict the future is to create it." – Peter Drucker
32. "You can't use up creativity. The more you use, the more you have." – Maya Angelou
33. "The man who does not read books has no advantage over the one who can't read them." – Mark Twain
34. "Creativity is intelligence having fun." – Albert Einstein
35. "Education is not just about going to school and getting a degree. It's about widening your knowledge and absorbing the truth about life." – Shakuntala Devi
36. "The harder you work for something, the greater you'll feel when you achieve it." – Unknown
37. "Change is the end result of all true learning." – Leo Buscaglia
38. "There is no failure. Only feedback." – Robert Allen
39. "It's not that I'm so smart, it's just that I stay with problems longer." – Albert Einstein
40. "Education is not the filling of a pot but the lighting of a fire." – W.B. Yeats
Encouraging, Motivational Quotes for Students
41. "When one teaches, two learn." – Robert Heinlein
42. "Self-education is, I firmly believe, the only kind of education there is." – Isaac Asimov
43. "Do what you can, with what you have, where you are." – Theodore Roosevelt
44. "Learning is a treasure that will follow its owner everywhere." – Chinese Proverb
45. "Anyone who has never made a mistake has never tried anything new." – Albert Einstein
46. "Success consists of going from failure to failure without loss of enthusiasm." – Winston Churchill
47. "Knowledge, like air, is vital to life. Like air, no one should be denied it." – Alan Moore
48. "The beautiful thing about learning is that no one can take it away from you." – B.B. King
49. "Education is the passport to the future, for tomorrow belongs to those who prepare for it today." – Malcolm X
Conclusion
In conclusion, these inspiring quotes from various famous personalities are like guiding lights for students. These Powerful thoughts can help students to navigate their learning journey, recognize their unique skills, and reach their full potential.
As educators and mentors, let's weave these threads of positivity into the fabric of learning, thereby nurturing a generation of motivated, resilient, and inspired learners.
Read More Inspirational Educational Quotes for Students
Join our Premium Telegram and Whatsapp Channel for More News and Updates.
For the Latest Educational News (CBSE, ICSE, and State Board News) and live news updates, like us on Facebook or follow us on Twitter and Join our Premium Telegram Channel. Read more on Latest Exams & Results News on Shikshapress.com.