CBSE Launches the "CBSE Reading Mission" to Boost Nationwide Reading Culture
In a move to promote reading literacy among students, CBSE unveiled the "CBSE Reading Mission" on September 20, 2021. Designed to strengthen reading habits in affiliated schools throughout the country, this mission is in line with the National Education Policy (NEP) 2020.
The NEP 2020 highlights the importance of well-stocked school libraries to achieve foundational literacy and numeracy for every child by 2025. It also emphasizes providing students with top-notch children's literature, ensuring a widespread reading culture.
To achieve this, the CBSE Reading Mission has introduced various activities for all its affiliated schools. These initiatives, targeted at fostering reading habits, promise to create a dynamic learning atmosphere. Through the CBSE Reading Mission, CBSE aspires not only to cultivate a passion for reading but also to arm students with vital literacy skills crucial for their educational and personal advancement.
CBSE Launches the "CBSE Reading Mission" App for Schools
CBSE introduces its new "CBSE Reading Mission" initiative for all affiliated schools, promoting advanced learning. The heart of this mission is the "CBSE Reading App." This digital platform, aligning with the National Education Policy (NEP), aims to nurture skills like creativity, critical thinking, and problem-solving.
To access this innovative tool:
Visit your App Store or Play Store.
Search for "CBSE Reading App by Freadom."
Install and open the app.
Click 'Get Started' to begin or log in.
With the "CBSE Reading Mission" app, students, teachers, and schools dive into a rich world of reading. It serves as a bridge for students to explore, teachers to find resources, and schools to foster a reading culture. Dive into the future of education with the "CBSE Reading Mission" today!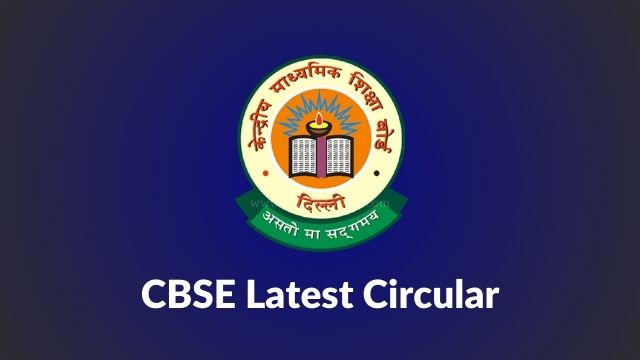 CBSE Reading Mission: Annual CBSE Reading Challenge Returns in September 2023
The Central Board of Secondary Education (CBSE) continues its mission to boost Reading Literacy among its students with the CBSE Reading Challenge. This yearly event, running since 2019, will commence its 2023-24 edition in September. The challenge welcomes students from classes 6th to 10th of CBSE-affiliated schools.
Quick Glance at CBSE Reading Challenge 2023-24:
Languages Offered: Hindi and English.
Target Audience: Two levels catered – Classes 6th-7th and Classes 8th-10th.
Core Objectives: The CBSE Reading Mission tests students in:
Reading comprehension and accuracy.
Constructing and relating meaning with prior knowledge.
Interpreting data and drawing conclusions.
Reflecting on text quality and credibility.
Reading Challenge Structure:
Round One: Open for all students from classes 6th to 10th in CBSE schools.
Round Two: Schools nominate ten top students for the English challenge.
Participation Fee: There is no fee for students to participate in any of the two stages of the CBSE Reading Challenge. It is designed as an enrichment activity for students.
Focus: Both speed and accuracy are essential. The challenge includes reading tasks followed by objective questions.
To participate, schools can visit the CBSE website at www.cbseacademic.nic.in for registration. Detailed guidelines and the timeline for the activity are available on the website, providing all the necessary information to conduct the challenge smoothly.
The CBSE Reading Challenge is a fantastic opportunity for students to immerse themselves in the world of reading and improve their comprehension skills. Encourage your students to participate and make the most of this enriching experience!
CBSE Launches Reading Mission with "Budding Authors Program"
Following the vision of the National Education Policy (NEP) 2020, which underscores the shift from "Learn-To-Read" to "Read-To-Learn," CBSE has unveiled its CBSE Reading Mission with the CBSE Budding Authors Program. This initiative emphasizes interactive and fun language learning and champions vibrant conversations, early reading, and writing experiences.
The CBSE Reading Mission through the Budding Authors Program is set to spark creativity among students, pushing them to dive into storytelling. The platform offers students the thrilling chance to pen down their imaginative stories and get their work published, simultaneously enhancing their writing prowess and boosting their confidence.
Students keen to express through words can submit stories in Hindi or English under three categories:
Category I: Classes 5-6 with a word limit of 500-600 words.
Category II: Classes 7-8 capped at 600-900 words.
Category III: Classes 9-10, inviting submissions between 1000-1500 words.
For participation and detailed guidelines, schools are directed to the CBSE Academic portal: www.cbseacademic.nic.in.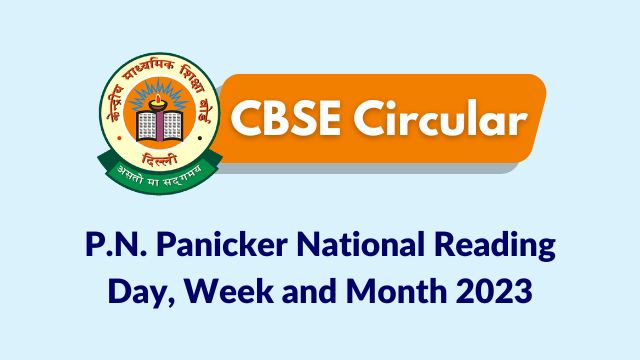 CBSE Pushes the Joy of Reading in Schools Nationwide
The National Education Policy 2020 shines a spotlight on the importance of reading as a foundational skill. Recognizing this, CBSE has joined hands with key contributors like the P.N. Panicker Foundation. Honoring P.N. Panicker, the pioneer of the Library Movement, 19th June has been marked as Reading Day, which has grown into a week-long celebration since its inception in 1996.
CBSE Reading Mission's Week of Activities from 8th to 14th September
As part of the CBSE Reading Mission, schools across the nation are gearing up for an immersive Reading Week from 8th September to 14th September. This initiative aims to cultivate a reading culture among students, and the lineup is action-packed:
Book Recommendations: Schools are sharing curated lists of books and e-book links from their libraries.
Interactive Sessions: Live chats with authors, poets, and storytellers to spark students' reading interests.
Student-Led Reading Sessions: Platforms where students present book reviews, enact story characters, and discuss literary inspirations.
LITFEST Online: A digital festival with book characters interacting with students.
Read-a-Thon: Recognizing the class's quickest reader.
Online Book-Buddies: Paired reading sessions with students collaborating on reviews.
Arts Meets Literature: Drawings or posters based on stories or poems.
Readebate Competition: Debating the motives and actions of book characters.
Audio Storytelling: Encouraging students to transform books into audio stories.
Reading Games: Fun puzzles, games, and riddles revolving around books.
Creative Storytelling: Designing story maps, comic strips, and more.
Book Character Costume Party: An online gathering where students showcase their favorite literary characters.
Round-Robin Storytelling: Collaborative story creation with each student adding their unique twist.
Reading is a gateway to a world of knowledge, imagination, and personal growth. Celebrating P.N. Panicker National Reading Day, Week, and Month, along with CBSE's Reading Week, presents a wonderful opportunity for students to develop a lifelong love for reading and unleash their creative potential through the magic of storytelling.
CBSE Sample Papers | CBSE Circulars |  Quizzes | Study Material
Click Here to Join our Premium Telegram for More News and Updates.
For the Latest Educational News (CBSE, ICSE, and State Board News) and live news updates, like us on Facebook or follow us on Twitter and Join our Premium Telegram Channel. Read more on Latest Exams & Results News on Shikshapress.com.