P.N. Panicker National Reading Day, Week and Month 2023: A Celebration of Literacy and Knowledge
Join the P.N. Panicker Foundation and the CBSE in celebrating the 28th National Reading Day, Week and Month from June 19 to July 18, 2023. Immerse in a culture of reading, participate in engaging activities, and champion the 'Read and Grow' initiative.
Celebrating the 28th National Reading Day on June 19, 2023
Educational News: Marking a significant annual event in the academic calendar, the P.N. Panicker Foundation is set to celebrate the 28th National Reading Day on June 19th, 2023.
The Central Board of Secondary Education (CBSE) has issued a circular urging schools, colleges, and public libraries across the nation to join in the festivities.
The week following National Reading Day will be celebrated as Reading Week, and the entire period from June 19th to July 18th, 2023 will be observed as Reading Month.
Commemorating P.N. Panicker – The Father of the Library Movement
In homage to P.N. Panicker, the driving force behind the Library Movement in India, June 19th is dedicated to celebrating Reading Day. Since its inception in 1996, the celebration has evolved into a mass movement advocating for the culture of reading.
Honourable Prime Minister's Call to Action: "Read and Grow"
In 2017, the 22nd National Level Reading Month Celebrations were launched by the Honorable Prime Minister, calling for the propagation of the message, 'Read and Grow'. This call to actio targets all citizens, aiming to establish a reading culture across the nation by 2022.
Hybrid Mode Celebrations by P.N. Panicker Foundation
The P.N. Panicker Foundation, a key contributor to literacy efforts, plans to organize a multitude of events in a hybrid mode in schools, colleges, and libraries to commemorate this year's Reading Month.
These events range from reading sessions to literary competitions, and other knowledge-building activities. Detailed information about these activities is available at Annexure I on the Foundation's website.
Inclusive Participation Requested by CBSE
The CBSE, in line with the National Education Policy 2020 that emphasizes reading as a foundational skill, encourages schools to celebrate Reading Day, Week, and Month.
Students are also urged to partake in the numerous activities and competitions organized by the P.N. Panicker Foundation.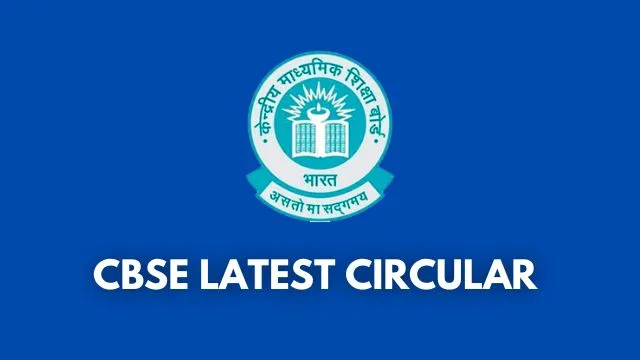 Suggestive Activities to be Organized during the 28th Reading Day, Reading Week and Reading Month Celebrations June 19th – 18th July 2023
Organization of Seminars/ Symposia/ Workshops etc.
Organization of Quizzes, Elocution, and Essay Writing Competitions
Drawing and Painting Competition
Recitation, Story-Telling Competition
Promotion of Group Reading
Practising Digital Reading
Organization of mass run with the slogan 'Reading for Empowerment'
Organization of puppetry for reading-based activities
Street plays to inculcate reading habits
Folk arts depicting reading for growth
Magic shows highlighting reading for empowerment
Training programmes to promote digital reading
Skill development programmes for employability enhancement
Interaction with authors
Campaign with the slogan 'Donate a Book'
Mini Marathon with the slogan 'Reading for Development'
Setting up of Digital Libraries
Taking Reading Pledge in school assemblies and Panchayat Grama Sabhas
Further Details and Instructions
For additional information about the celebrations and how to participate, visit the P.N. Panicker Foundation's website at pnpanickerfoundation.org.
With this nationwide celebration, the hope is to foster an enduring love for reading among the students, enriching their educational journey. Visit pnpanickerfoundation.org for more details.
Click Here to read the official CBSE Circular regarding P.N. Panicker National Reading Day, Week and Month 2023 Celebrations
CBSE Sample Papers | CBSE Circulars |  Quizzes | Study Material
Join our Premium Telegram and Whatsapp Channel for More News and Updates.
For the Latest Educational News (CBSE, ICSE, and State Board News) and live news updates, like us on Facebook or follow us on Twitter and Join our Premium Telegram Channel. Read more on Latest Exams & Results News on Shikshapress.com.