Free Listing of Schools: Maximize Your School's Impact with Free Registration and Listing
Register Your School and Submit for Free Listing: An Opportunity Not to Be Missed
Every educational institution harbours a unique message and purpose. But how effectively can it be communicated to the world? Especially in the digital age, where competition is fierce, standing out and reaching the right audience is more important than ever.
Why List Your School Online?
Online platforms have become a central hub of information. Parents, students, and educators turn to the web to find out about the best schools and their offerings.
By listing your school online, you increase its visibility, enabling it to be discovered by thousands of potential students and parents.
In addition to visibility, an online presence fosters trust and credibility. It provides a platform for your school to showcase its achievements, strengths, facilities, and unique selling points. It's a chance to show the world what you offer and why you're the best choice.
Join Us in the Quest for Quality Education
We are thrilled to extend an invitation to schools around the globe to be part of our educational platform. Our mission is to provide up-to-date educational news and a comprehensive catalogue of schools.
We aim to bridge the gap between schools and students, providing a platform where they can find each other with ease.
Get your School Listed for Free!
Yes, you read it right! We are offering you a chance to list your school on our platform for free. A simple click can provide you with increased visibility and connection with potential students and parents. All you need to do is fill out our Google Form, and we will take care of the rest.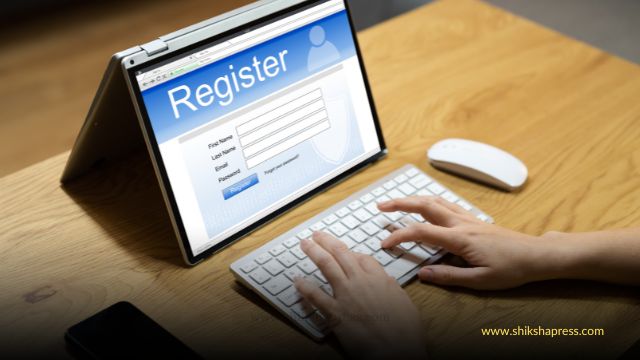 How to Register and Submit Your School for Free Listing?
The School registration and listing process is straightforward:
Click on this link to access our Google Form: Click Here
Fill out the required information about your school. Be as detailed as possible to ensure we capture the essence of your institution.
Submit the form and voila! You are done.
After a short review process, your school will be featured on our platform, ready to be discovered by thousands of potential students and parents.
Benefits for Registration of School Registration and Listing
Read Why a free listing of schools will be beneficial for your Institutions. 
Increased School Visibility: Listing your school online allows it to be discovered by a vast audience that might not otherwise come across it.
Reach the Right Audience: Online platforms attract students, parents, and educators actively seeking educational opportunities. Listing here ensures your school reaches the right demographic.
24/7 Accessibility of School: With an online listing, information about your school is available around the clock, allowing interested parties to learn about your institution at their convenience.
Showcase Your School's Strengths: An online listing allows you to highlight your school's strengths, achievements, and unique offerings.
Build School Trust and Credibility: A professional online listing can enhance your school's reputation and build trust among prospective students and parents.
Easy Updates of Your School: With an online listing, you can easily update information about your school, ensuring that prospective students and parents have the most current information.
Improved Your School's SEO: An online listing can enhance your school's online presence and improve its ranking in search engine results.
Cost-effective Marketing: Online listings are a cost-effective marketing strategy, offering high returns on a relatively small investment.
Your School Connection with Parents: Online listings provide a platform for feedback and communication with parents and the school community, strengthening relationships.
Boost Your School Admissions: Ultimately, an online listing can boost admissions by increasing your school's visibility, highlighting its unique features, and connecting with the right audience.
Take the Next Step in Your School's Journey
Join us in making education accessible and comprehensive for all. Let's work together to shine a light on your school's strengths and achievements.
Register your school today, and take a step towards a brighter future. After all, it's not just about being seen—it's about being remembered. Register, submit, and let your school's story unfold!
Any Questions regarding Register Your School and Submit for Free Listing?
We are here to help. If you have any queries or need assistance during the registration process, feel free to get in touch with us. We are committed to making this journey as seamless as possible for you.
In a world where everyone is vying for attention, let's make sure your school doesn't get lost in the noise. Register your school today and let your educational journey inspire others.
Let's make a difference, one school at a time!
 Please fill in your details correctly to list the school's details.
Click Here to Register your School 
Our platform is a free website for students and among the most popular websites for high school students, featuring in the top 100 free education websites.
We provide an extensive list of educational resources, making us an ideal choice for academic enrichment. In addition, we offer schools and other educational institutions a chance to increase their visibility through our education business listing sites. With us, the world of learning is just a click away!
CBSE Sample Papers | CBSE Circulars |  Quizzes | Study Material
Click Here to Join our Premium Telegram for More News and Updates.
For the Latest Educational News (CBSE, ICSE, and State Board News) and live news updates, like us on Facebook or follow us on Twitter and Join our Premium Telegram Channel. Read more on Latest Exams & Results News on Shikshapress.com.