What is IFSC Code: Full Form of IFSC Code, why it is needed?
Welcome to Shikshapress. What is IFSC Code When you send money from bank account to someone's bank account, then apart from name, account number, one thing will be required and that is IFSC code. As soon as this column has to be filled, and in case of not remembering, you will have to google it or ask someone. After all, what is this IFSC, why is it needed? Why is this so important that without this you cannot transfer money from the account. Today we are going to answer these questions for you.
What is the Full form of IFSC ?
IFSC is a short form made up of different words. The full name of IFSC ie Full Form Indian Financial System Code is Indian Financial System Code. IFSC code is an 11 digit alphanumeric code. Just as the Aadhar card has become the identity of the people, in the same way the IFSC code is the identity of the banks.
What is IFSC? Actually, a unique code is given for every branch of every bank. And IFSC is the unique code of every bank and every branch. The bank in which the account will be held. IFSC of the same branch of the bank is entered. With IFSC, the bank understands to which branch the money has been sent.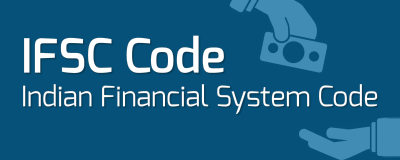 Why is IFSC Code required?
The advantage of IFSC is that there is less chance of mistake. If you have entered the IFSC code wrong, then the money transfer will not happen in the bank under any circumstances. If you send money through NEFT, RTGS and IMPS, then it is required.
Read About This : What are the 29 states and 7 union territories of India?
How to find IFSC Code?
English letters are also included in this 11-digit code. RBI approves it. For example, if you want the IFSC code of HDFC Bank, then it will start with HDFC000. After this there will be four more digits. Similarly, if IFSC of State Bank is required, then it will start with SBIN000. Four more digits will be added to this too. That is, in total it is made up of 11 numbers and letters.
Full Form of IFSC Code
IFSC full form is Indian Financial System Code.
Full Form of NEFT
NEFT Full Form is  National Electronic Funds Transfer.
Full Form of RTGS
RTGS full form is Real Time Gross Settlement.
Full Form of MICR
MICR full form is Magnetic Ink Character Recognition.
For breaking news and live news updates, like us on Facebook or follow us on Twitter and Join our Premium Telegram Channel . Read more on Latest Exams & Results News on Shikshapress.com.