McDonald's India franchise owner Westlife Foodworld has announced the appointment of Amit Jatia as the company's new chairperson. Smita Jatia has been named the Vice Chairperson in the same announcement.
Amit's Vision for Westlife Foodworld
As the new chairperson, Amit Jatia stated that he is humbled by the trust placed in him by the board of directors and is committed to serving the best interests of the shareholders, employees, customers, and communities.
He also highlighted his role to ensure that Westlife Foodworld continues to navigate the opportunities of the rapidly changing global business landscape through a culture of innovation, collaboration, and excellence across all facets of its business.
Amit's Pioneering Role in the QSR Industry
Amit Jatia is widely regarded as the pioneer of the Quick Service Restaurant (QSR) industry in India, having established McDonald's in the country in 1996. With over 26 years of experience in the QSR industry, Amit has been instrumental in expanding McDonald's India (West & South) footprint to over 357 restaurants.
He also oversaw the launch of the in-house speciality coffee chain McCafé and helped to scale the brand as a food tech company.
Westlife Foodworld appoints Amit Jatia as Chairperson and Smita Jatia as Vice Chairperson. 
Smita Jatia's New Role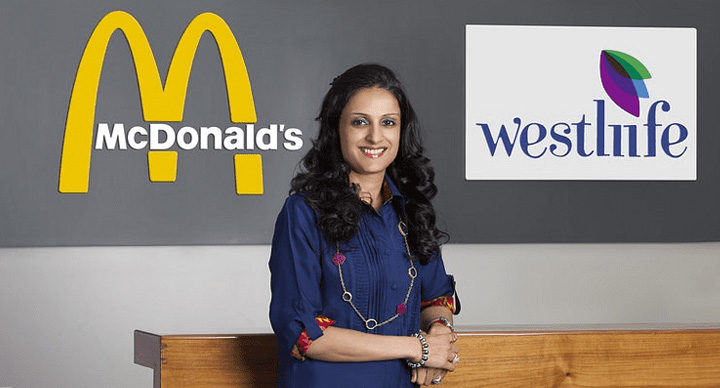 Smita Jatia, who has been elevated to Vice Chairperson of the company, has over two decades of experience in the QSR industry. She was instrumental in the company's growth trajectory, launching innovative formats, and reviving the brand during and after COVID.
She has been at the forefront of driving the aggressive growth of McDonald's in the market and establishing it as one of the most loved brands in the country. In a statement, she expressed her gratitude for the support and encouragement of her colleagues, the Board of Directors, and stakeholders.
Amit Jatia Early Life and Education
Amit Jatia completed his Bachelor of Science degree in Business Administration-Finance from the University of Southern California. He later pursued programs on Management Control Systems from the Indian Institute of Management and on Strategy, Leadership and Governance from the prestigious Harvard Business School.
Amit Jatia Career in the QSR Industry
Amit's career in the QSR industry began with the launch of McDonald's in India in 1996, which was a relatively unknown concept in the country at the time. However, his unwavering vision and entrepreneurial spirit helped establish the McDonald's brand as a household name in India.
Amit's success with McDonald's in India led him to establish Westlife Development Ltd., which is the master franchisee of McDonald's in West and South India.
Under his leadership, Westlife Development Ltd. has become a leader in the QSR industry and has expanded its presence to over 250 McDonald's restaurants across West and South India.
Additionally, Amit has been responsible for setting up the West Pioneer Properties Group (WPR), a company that has 2 million sq. ft of mixed-use development in the Metropolitan Mumbai Region and properties across Aurangabad and Nashik.
Amit Jatia Accolades and Achievements
Amit's contribution to the QSR industry in India has been recognized with several accolades over the years. He is the Mumbai Chapter Head of the National Restaurant Association of India (NRAI) and is also part of the Governing Council of the body.
Amit also credits a great part of his success to his experience with the Harvard YPO President's Program – 2011 and 2013 and has been a member of YPO for over a decade.
Amit Jatia Family Life
Amit Jatia lives in Mumbai, India with his wife Smita, who is the Managing Director of Hardcastle Restaurants Pvt Ltd (HRPL – development licensee of McDonald's Corporation in India) and their sons, Akshay and Ayush. Akshay leads a business extension of McDonald's India, while Ayush is currently pursuing his studies abroad.
Conclusion
Amit Jatia's entrepreneurial spirit and unwavering vision have played a significant role in establishing the QSR industry in India. His contribution to the growth and success of McDonald's in India has paved the way for the proliferation of various fast-food chains and cafes across the country.
Amit's success story is an inspiration to young entrepreneurs in India and beyond.
This article has been sourced from various social media platforms and is intended for educational purposes only. 
CBSE Sample Papers | CBSE Circulars |  Quizzes | Study Material
Join our Premium Telegram and Whatsapp Channel for More News and Updates.
For the Latest Educational News (CBSE, ICSE, and State Board News) and live news updates, like us on Facebook or follow us on Twitter and Join our Premium Telegram Channel. Read more on Latest Exams & Results News on Shikshapress.com.