How to Prepare for CBSE Competency-Based Questions in 2024?
Educational News: The Central Board of Secondary Education (CBSE) Board Exams, pivotal milestones in a student's academic journey, are poised for transformative alterations with the introduction of CBSE competency-based questions 2024.
With the recent inclusion of competency-based questions, CBSE aspires to measure students' aptitude in employing classroom learnings to real-world situations.
This new question format, which is part of CBSE competency-based questions marking scheme, while aiming to evaluate the holistic understanding of students, does pose unique challenges.
However, it also furnishes students with a golden chance to showcase their acquired skills and profound knowledge.
Key Strategies for Mastery over Competency-Based Questions: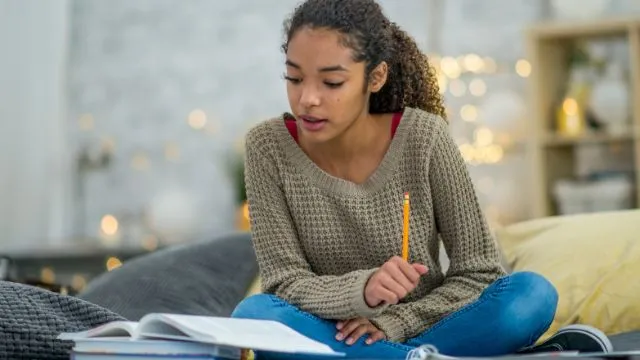 Holistic Syllabus Understanding:
Begin with a comprehensive grasp of the syllabus and important topics. This CBSE competency-based questions preparation strategy means understanding the depth and expanse of concepts, as well as the varied potential question models.
Follow the ShikshaPress News channel on WhatsApp here.
Hands-On Practice:
Merely glancing at CBSE competency-based questions examples won't suffice. Delve deep with consistent practice using online resources, best books for CBSE competency-based questions, and library materials tailored for these types of questions.
Conceptual Clarity over Rote Learning:
These questions emphasize conceptual understanding over plain memorization, marking a clear distinction between CBSE competency-based questions vs factual questions. Ensure a deep-rooted understanding of core concepts, especially in CBSE competency-based questions class 10 and class 12.
Hone Critical Thinking:
Elevate your analytical and problem-solving skills, as CBSE math competency-based questions and other subjects often intertwine with critical thinking. For more resources, look for CBSE math competency-based questions examples.
Engage in Group Studies:
This collaborative learning approach, be it with peers or under the guidance of teachers, often opens doors to diversified thinking and broader understanding. Consider this when learning how to prepare for CBSE math competency-based questions and other subjects.
Additional Pro-tips for Effective Preparation:
1. Employ visual aids like mind maps to decipher the inter-connectivity between concepts.
2. Flashcards can be a great tool for quick revisions and keeping key definitions at your fingertips.
3. A tried-and-tested method: If you can teach a concept to someone else, your understanding is spot on. This helps particularly when you're wondering how to prepare for CBSE competency-based questions.
4. Remember, the mind performs best when relaxed. Incorporate short breaks, ensure a balanced diet, and prioritize sleep.
In essence, while the CBSE Board Exams 2024 might seem challenging with the competency-based questions, with the right strategies and mindset, students are well-equipped to shine and excel.
CBSE Sample Papers | CBSE Circulars |  Quizzes | Study Material
Click Here to Join our Premium Telegram for More News and Updates.
Download ShikshaPress App For Free Educational Updates
For the Latest Educational News (CBSE, ICSE, and State Board News) and live news updates, like us on Facebook or follow us on Twitter and Join our Premium Telegram Channel. Read more on Latest Exams & Results News on Shikshapress.com.