Five Golden Principles for Emerging Educators: A Guide to Mastering the Art of Teaching
Explore five golden principles for entering the teaching field, from handling fear and managing diverse students to mastering your subject and presenting effectively. This comprehensive guide is an invaluable resource for young teachers looking to make a lasting impact in their classrooms.
Classroom Strategies: Essential Principles for Aspiring Teachers
Improving Your Teaching Skills: Teaching is an honourable, impactful, and transformative profession. But as a novice teacher or lecturer, you may find yourself grappling with certain fears and uncertainties as you take your first steps into this noble field.
You may wonder, "How can I be an effective teacher? How can I inspire my students? How do I manage a classroom?" This article aims to guide young educators by presenting five golden principles that are instrumental in shaping an efficient and inspirational teacher. Let's explore these principles in detail.
1. Overcoming Fear: Stepping into the Classroom with Confidence
Recognize your fears
Often, the thought of standing in front of a class full of eager students can send shivers down a new teacher's spine. But remember, these students are here to learn from your knowledge, experience, and insights. They are not your adversaries, but your allies in this journey of learning.
Practice makes perfect
To counter your fear, practice your lectures in front of a mirror or record yourself. Observe your body language, your communication skills, and how effectively you convey the concepts.
This self-practice will help you identify areas that need improvement and enable you to present your lectures with enhanced confidence and command.
Wear your confidence
When you walk into a class, your students should see a confident teacher who is ready to share knowledge and foster a conducive learning environment.
Just as Vivian Richards, the famous cricketer from West Indies, used to mask his inner nervousness with a cool and confident exterior, similarly, project an image of confidence, even if you're nervous inside.
This will not only make you appear more assertive but will also reassure your students that they are in good hands.
2. Embracing Student Diversity: Understanding and Addressing Diverse Learning Needs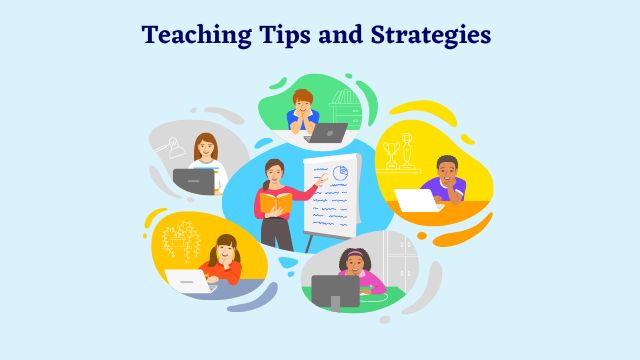 Understanding student diversity
In any classroom, you'll find a mix of students – the geniuses, the average performers, the below-average students, and the notorious ones.
As a teacher, you need to understand that every student has a unique learning style and pace, and your teaching strategies should accommodate these diverse learning needs.
Focus on the less advanced learners
When planning your lessons, begin with the comprehension level of the below-average students and gradually elevate the complexity level. If you can make the concepts understandable to them, rest assured, you can reach out to everyone in the class.
Patience and perseverance
Managing a diverse classroom is not an overnight skill; it comes with experience. You may encounter challenges initially, but it's crucial to remain patient and persistent.
Over time, you will develop effective strategies to engage all students, making learning an inclusive and enjoyable experience for them.
3. Command Over Subject: The Pillar of Effective Teaching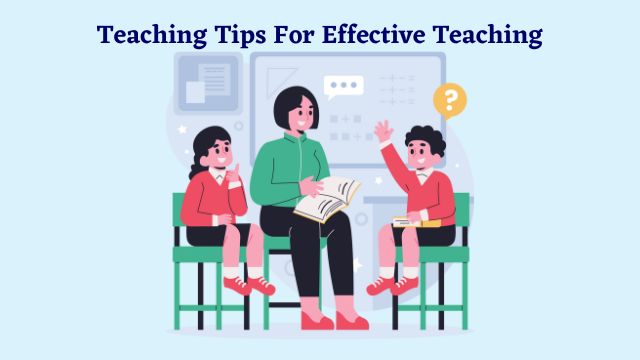 Master your subject
Subject knowledge is the core of your teaching prowess. You can't inspire your students if you're not confident about your subject. Hence, continuous learning and updating your knowledge is crucial.
Preparation is key
In-depth preparation not only ensures a firm grasp of the topic but also helps in anticipating possible student queries. The more prepared you are, the more confident you'll feel while teaching.
Learn from past experiences
Reflect on your learning experiences. How did your favourite teachers present their lessons? What was their teaching style? Learn from these experiences but don't mimic them.
Develop your own unique teaching style, a blend of effective strategies tailored to your teaching personality and student needs.
4. Presentation Matters: Effective Communication and Positive Body Language
Speak clearly and confidently
When it comes to teaching, what you say is as important as how you say it. Use simple language and deliver your lectures calmly, ensuring that even the average student can understand your points.
If you feel your communication skills are not up to the mark, work on them – remember, practice improves performance.
Non-verbal communication
Body language can make or break your communication. A confident, relaxed stance and a pleasant demeanour can create a positive atmosphere, making students more receptive to learning.
5. A Positive Attitude and Professional Appearance: The Mark of an Inspiring Educator
Maintain a positive attitude
A teacher's attitude can significantly influence a student's learning experience. Keep your ego, hard nature, and roughness at bay. Be approachable and friendly, giving your students the assurance that they can understand and learn from your lectures.
Professional appearance
Dressing professionally enhances your credibility as a teacher. It signifies that you respect your position, your work, and your students. So, ensure that your attire aligns with the professionalism that your role as a teacher demands.
Keeping the Classroom Vibrant
Apart from these five golden principles, keeping the classroom vibrant and engaging is equally important. Avoid monotonous lectures – introduce interactive activities, ask questions, and encourage student participation.
You can also include some humour and real-life examples to make the lessons more relatable and engaging.
Remember, as a teacher, you play a pivotal role in shaping future generations. You're not just imparting knowledge but are also inspiring young minds to think, learn, and grow.
So, embrace your role with confidence, patience, and positivity. With time and experience, you'll find your stride and become the inspiring educator you aspire to be. Best of luck on your teaching journey!
Read These Too:
CBSE Sample Papers | CBSE Circulars |  Quizzes | Study Material
Join our Premium Telegram and Whatsapp Channel for More News and Updates.
For the Latest Educational News (CBSE, ICSE, and State Board News) and live news updates, like us on Facebook or follow us on Twitter and Join our Premium Telegram Channel. Read more on Latest Exams & Results News on Shikshapress.com.