15 Innovative Teaching Strategies for Enhanced Student Engagement and Active Learning
Question: What are some innovative teaching strategies and classroom activities that can improve student engagement and facilitate active learning?
Explore a comprehensive list of innovative teaching strategies and classroom activities aimed at boosting student engagement and facilitating active learning.
From gamification and project-based learning to flipped classrooms and digital storytelling, discover diverse methods that can transform the learning experience in your classroom.
#1 Game-Based Learning: Engaging Through Fun
Use educational games and digital simulations to make learning more interactive. Incorporating elements of competition and collaboration can enhance student engagement.
Research and integrate educational games relevant to your curriculum.
Incorporate digital simulations into your lessons.
Foster a competitive yet collaborative environment through group gaming activities.
#2 Project-Based Learning: Integrating Knowledge and Skills
Encourage students to undertake comprehensive projects that require them to apply the theories and concepts they have learned. This Innovative method fosters problem-solving skills and promotes a deeper understanding of the subject matter.
Assign comprehensive projects that require practical application of concepts learned.
Facilitate brainstorming and planning sessions for students' projects.
Encourage students to present their projects and share their learning journey.
#3 Flipped Classroom: Reversing the Traditional Learning Model
Assign video lectures as homework and use classroom time for interactive discussions, problem-solving sessions, and hands-on activities.
Create or curate video lectures for students to watch as homework.
Utilize classroom time for interactive discussions and hands-on activities.
Regularly assess students' comprehension through in-class problem-solving sessions.
#4 Peer Teaching: Learning from Each Other
Allow students to teach certain topics to their classmates. This technique can improve understanding as students may find it easier to grasp concepts explained by their peers.
Designate "Peer Teaching Days" where students become educators.
Foster a supportive learning environment where students feel comfortable teaching and learning from each other.
Assess the effectiveness of peer teaching through feedback from both the 'teacher' and the 'learners'.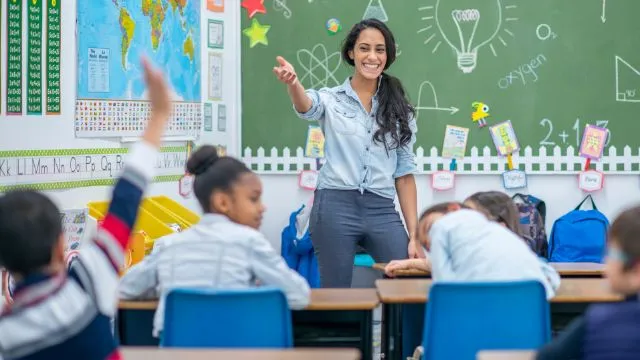 #5 Use of Multimedia: Enhancing Understanding Through Diverse Formats
Incorporate videos, animations, infographics, and podcasts in your teaching. Visual and auditory content can make complex concepts more accessible and interesting.
Incorporate a variety of multimedia content in your lessons.
Encourage students to create their own multimedia content to demonstrate understanding.
Assess understanding through discussions or quizzes based on multimedia content.
#6 Digital Storytelling: Empowering Students to Create
Ask students to use digital tools to create and share their own stories related to the topics being studied.
Introduce digital tools that facilitate storytelling.
Assign projects where students have to create and share their own digital stories.
Foster a creative and supportive environment for sharing and discussing digital stories.
#7 Virtual Field Trips: Exploring Beyond the Classroom
Use VR technology to take students on virtual field trips, providing them with immersive experiences that are impossible in a traditional classroom setting.
Integrate VR technology to take students on virtual field trips.
Discuss experiences and learnings post the virtual tour.
Assign tasks or projects based on these virtual field trips.
#8 Think-Pair-Share: Fostering Collective Intelligence
Pose a question, allow students to think individually, then pair up to discuss their thoughts, and finally share their conclusions with the class. This encourages active participation and critical thinking.
Pose thought-provoking questions related to the lesson.
Encourage students to discuss their thoughts in pairs.
Facilitate a classroom discussion where each pair shares their conclusions.
#9 Socratic Seminars: Encouraging Critical and Analytical Thinking
Facilitate student-led discussions based on a common text or theme. This practice promotes critical thinking and respectful discourse.
Select a common text or theme for student-led discussions.
Guide students on how to conduct respectful and constructive discussions.
Encourage all students to actively participate and share their thoughts.
#10 Learning Stations: Diversifying Learning Activities
Create different areas in your classroom dedicated to different learning activities. Students can rotate through the stations, enhancing their understanding through varied activities.
Set up different learning stations in your classroom.
Rotate students through these stations to ensure they engage in all activities.
Regularly update and rotate activities to cater to different learning needs and styles.
#11 Student Blogs: Expressing Ideas and Sharing Knowledge
Encourage students to create and maintain blogs on subject-specific topics. This Innovative idea can improve their understanding and provide a platform for them to express their thoughts and ideas.
Introduce blogging as a tool for reflection and expression.
Encourage students to create and maintain subject-specific blogs.
Facilitate regular sharing and discussion sessions based on these blogs.
#12 Interactive Quizzes: Reinforcing Learning through Immediate Feedback
Use digital platforms to conduct interactive quizzes. Immediate feedback can help students understand their learning gaps and encourage them to study more efficiently.
Incorporate interactive quizzes into your lessons.
Use digital platforms that provide immediate feedback to students.
Use the results of these quizzes to identify learning gaps and modify your teaching approach.
#13 Self-Directed Learning: Cultivating Autonomy and Responsibility
Encourage your students to take ownership of their learning. Guide them to set personal learning goals, also monitor their progress, and reflect on their learning experiences.
Encourage students to set personal learning goals.
Facilitate regular check-ins to monitor progress towards these goals.
Foster a learning environment that encourages reflection and autonomy.
#14 Case Studies: Bridging Theory and Practice
Use real-life examples or hypothetical situations to help students understand the practical application of theoretical concepts.
Incorporate case studies relevant to the subject matter into your lessons.
Guide students in their analysis of these case studies.
Facilitate discussions that link these case studies to theoretical concepts.
#15 Collaborative Learning: Enhancing Skills Through Teamwork
Collaborative Learning: Promote group work and collaboration. Activities like group research projects, collaborative presentations, or joint problem-solving exercises can foster team skills and shared learning.
Incorporate group work into your lessons, such as research projects and collaborative presentations.
Foster a supportive environment that values teamwork and shared learning.
Regularly assess and provide feedback on group dynamics and collaboration skills, in addition to the academic output.
Summary of Post
This post provides a comprehensive list of 15 innovative teaching strategies aimed at enhancing student engagement and fostering active learning in the classroom.
Read This Too: 7 Tips and Strategies to Engage Students in the Classroom
The strategies range from gamification and project-based learning, which make learning interactive and application-based, to flipped classrooms and peer teaching, which reshape traditional teaching dynamics to encourage active student participation.
Read This Too: How to Build Positive Relationships with Students in Classroom?
The use of multimedia, digital storytelling, and virtual field trips capitalizes on technology to make learning more accessible and interesting. Other strategies, such as think-pair-share, Socratic seminars, and learning stations, stimulate critical thinking and varied learning activities.
Read This Too:  10 Best Tips for Teaching Finances To Kids 
The creation of student blogs, interactive quizzes, and the promotion of self-directed learning give students ownership over their education, while case studies and collaborative learning showcase the practical application of theories and the importance of teamwork.
Read This Too: Strategies and Techniques for Managing a Difficult Classroom
These varied strategies can be adapted to different learning needs and styles, providing an inclusive and engaging learning environment for all students.
Conclusion
Remember, the key to successful active learning is not just about introducing new strategies, but also about understanding and catering to your students' unique learning needs and styles. By fostering an inclusive and engaging learning environment, you can truly unlock your students' potential.
Financial Literacy Quiz: Test Your Knowledge about Money
CBSE Sample Papers | CBSE Circulars |  Quizzes | Study Material
Join our Premium Telegram and Whatsapp Channel for More News and Updates.
For the Latest Educational News (CBSE, ICSE, and State Board News) and live news updates, like us on Facebook or follow us on Twitter and Join our Premium Telegram Channel. Read more on Latest Exams & Results News on Shikshapress.com.